There is still uncertainty about live chat, even though its availability and use is becoming more and more widespread on websites we use. Here are some common myths about live chat…and the truth, according to Yomdel, behind them!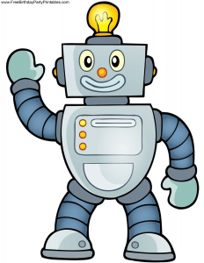 Live chat is carried out by robots
It is true that many people think that live chat is a service provided by robots, and often start their chats with that very question. However, robots would not be able to provide the level of interaction that is achieved by the person at the other end of the computer. Yes, there can be a danger that if an operator follows a script too closely, an element of robotic-ness can enter the conversation. This is why, at Yomdel, we actively encourage our operators to engage with your customers, and to provide a service that really does enhance the customer's digital experience. Yes, we want to ensure that the answers given are accurate, but if we are told in the chat, for example, that the reason why someone is moving house is because they are expecting another child and need a larger house, we want our operators to react to that, thereby making your customers feel special.
Once your customer has had that positive experience through live chat on your website, they are far more likely to come back, or tell their friends about the empathetic responses they received. And we all know how powerful word of mouth can be as a tool for recommendations!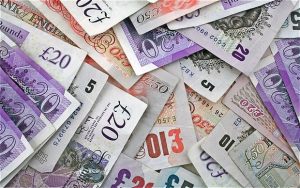 Live chat is very expensive
Live chat services come in all different shapes and sizes, but without a doubt, we can confirm that live chat managed by Yomdel is not going to break the bank! We offer you 2 options, one being pay per lead generated, and this tends to cost £15 per lead. Alternatively, you could opt for the pay per chat option, and prices range from £2.50 per chat.
Another thing to bear in mind when considering the cost of live chat: training. Because we manage the service for you, there's no training on the software for your staff. No manning of the live chat pop-up, dropping what they are doing to respond quickly to a live chat customer. We do that for you. We respond within 15-30 seconds, and start the engagement process. Your staff can continue with their day-to-day jobs without trying to fit something extra in. All they need to do is to keep an eye out for emails from Yomdel with details of the leads generated and follow those up to convert the lead into a sale. Easy peasy.
Do you find that you lose customers at the point that they have items in their shopping trolley, and then step away from the sale? The use of live chat can help to stop this happening, with the live chat operator engaging with the customer at this key point to answer any last questions they might have before pressing the 'buy' button.
Think about those costs in terms of what revenue they might generate for you. Feedback from clients has let us know that they have received 37% more leads after having live chat installed on their website. And those leads were just those picked up outside of office hours. Oh yes, outside of office hours. Because we offer our services 24/7, 365 days a year. So we can be there when you are taking some well deserved time off.
More myths dispelled next week!