"We've got something very bespoke. The programme is designed, put together and delivered exactly how we want it to see, plus we get the very best out of the money that we invest. It gives us the opportunity to breakdown and analyse performance in real time and get some real learnings from the evidence on offer."
Julian Carter-Jones | Head of L&D | Barker & Stonehouse
"It was a huge surprise to all of us here at Arun Estates that a supplier from outside of the group was able to represent our brands so well. And what's more, the Yomdel team is a delight to work with, so fast at responding and very in tune with our needs."
Richard Shaw | Senior Business Development Manager | Arun Estates
Click here for the full Arun Estates story

"Yomdel helps us massively increase our online leads. They convert customers through their journey with us, it's really helpful!"
Rebecca Hadley – Head of Marketing | Camm & Hooper
Click here for the full Camm & Hooper story.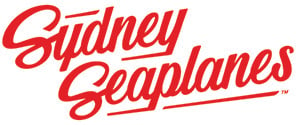 "Yomdel has become a critical extension of our own team. They have struck a rich seam of new business generating $175,000 in just six months and the ROI at way over 2,000% is phenomenal."
Aaron Shaw | CEO | Sydney Seaplanes
Click here for the full Sydney Seaplanes story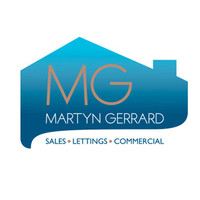 "Putting the mystery shopping programme with Yomdel at the heart of our staff development programme has driven real behavioural change. It fuels our already ambitious team to reach new heights, ensuring we perform consistently at the top of our game to look after Martyn Gerrard customers. Directly attributable business results have followed."
David Smith FNAEA MARLA - Director
Click here for the full Martyn Gerrard story

"Yomdel's processes are very robust and they clearly define the objectives of their clients with focused targeting and a results led strategy. We very quickly found this increased our confidence in the service and led to instant well qualified leads."
Jonathan Bunn, MD Hydropool
Click here for the full Hydropool story.

"By providing visitors to our website with the opportunity to engage in real-time with highly knowledgeable operators 24 hours a day, 7 days a week, has helped us to manage a hidden demand from a difficult to reach group. We can now capture and service many more people than ever before. I'm really impressed with Yomdel."
Katrine Sporle | The Property Ombudsman
Click here for the full TPO story.

"In developing our website strategy, we identified that the way in which people buy and sell property is continually evolving. We subsequently required our website to further enhance the experience of our customers, whilst providing all of the tools our network of franchisees needed to build and generate hugely successful businesses."
Nick Neill | Managing Director and 'Head Shepherd' | EweMove
Click here for the full EweMove story

"Lok'nStore Group have worked with Yomdel for more than 9 years. The team has completed a number of projects for our business with various objectives, including customer research through unconverted lead questionnaires. Not only is the Yomdel team very knowledgeable and very friendly, the results are always helpful and have guided the evolution of our business over the time we have worked with them."
Tom Lampard - Group Acquisition and Integration Manager | Lok'nStore

"We always knew we may be missing leads when we were closed, but we hadn't fully appreciated the level and quality of the leads we'd let slip through our fingers. Yomdel captures significant volumes of enquiries for us. They are really professional and offer our customers a fantastic service that results in exceptional leads. Long may this continue!"
Mark Cooper | Partner | Coopers Residential

"It's a partnership that works. Yomdel delivers leads with a phenomenally-high conversion rate. They're not formulaic like other live chat providers, they work to the highest standards and it's one of the best marketing initiatives we've ever undertake."
Eric Walker | Managing Director | Northwood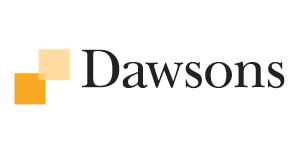 "The mystery shops give us a clear picture of how we are performing - not only in customer service and sales, but against our competitors. The feedback is invaluable in helping us identify where improvement is needed, giving us the edge against our competitors and equally telling us what we do well, enabling far more effective coaching and mentoring of our staff."
Joanne Summerfield – Director of Sales | Dawsons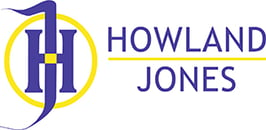 "We are delighted with the performance of your Live Chat team. Whilst the agreed scripts are fit for purpose, your colleagues are proactive in promoting our business and engaging with our potential clients, clearly looking for additional opportunities for us. Please pass on our thanks and keep up the great work."
Rebecca Howland | Managing Director | Howland Jones Ltd