Posted by Yomdelier - 30 October, 2017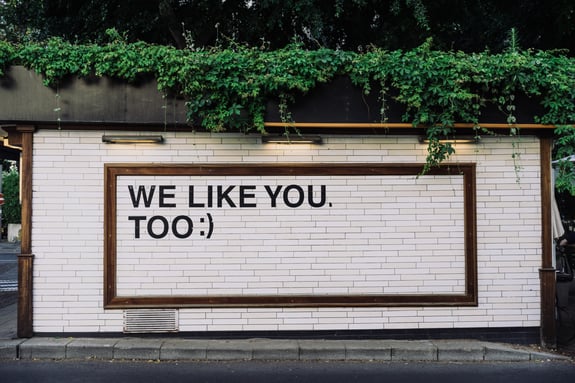 No matter how much money you spend on marketing and advertising, you cannot compete of the power of word of mouth. It doesn't matter if it is a conversation on the street or online, that personal opinion, review or testimonial can carry more weight in just a few words than a full-scale marketing campaign. Good reviews can persuade and convert; bad ones can diminish or hinder everything you've worked so hard to achieve.
The reality is that 92% of consumers read reviews online, and a star weighting can be the difference between getting a sale or not. It will not surprise you to learn that the first place people check is Google, and rightly so, with it now accounting for over 80% of the world's search engine traffic. But if you haven't been keeping an eye on your reviews, where should you be looking?
Facebook
Whether you are on Facebook or not, it is more than likely that your clients are; they may have even searched to see if you have a page. People are more likely to use a company that a friend has recommended, or even simply shared one of their posts. But one of the key features any Facebook user will be looking at is your Facebook reviews.
Encourage your Facebook following to leave a quick review, even if they only give you a star rating. You may not currently see Facebook as a valuable tool for your business, but as of June 2017 there were 2 billion people across the world using Facebook, and 1 billion using it every day.
Google
As we have already mentioned, Google is the first stop for many people researching a company, and therefore it carries enormous weight. Reviews help to build trust in your company, and a positive review will go a long way towards establishing it. There is a growing expectation that not only will your organisation have reviews, but also that at least some will be less than a month old. The best and most obvious way to determine which reviews potential customers will come across when doing their research about you is to in fact Google your own business. It can be incredibly enlightening if you haven't done the exercise before.
Industry
Many industries have their own review sites; these allow customers to compare and contrast local businesses, but also gain a real insight into how that company performs for different types of clients. One example is in the estate agency sector, with the review site All Agents, where, instead of a generic review, you can read about the experiences of other buyers, sellers, landlords and tenants. This gives those looking to use a particular estate agent a true picture of their service, including any inconsistencies.
Testimonials
There is no doubt that after finding your company at some point, potential clients will be taking a look at your website and wandering over to your testimonials page. Make sure this is kept updated with new and positive reviews, but think about how these can be presented differently from the short statements shown on the review sites. Maybe think about longer testimonials, or perhaps even case studies to give greater insight into how your company can help the reader.
The greatest marketing resource you have is your customers; encourage them to sing your praises and see your business grow.
Yomdel is proud to be the pioneer of truly intelligent managed live chat in the UK, offering the best live chat experience that significantly improves an organisation's website lead generation, converts customers into fans, and which also adds significantly to its clients' bottom lines.
For more information, please visit www.yomdel.com or email info@yomdel.com
Photo by Adam Jang on Unsplash