Posted by Yomdelier - 02 January, 2018
Managed live chat helps you get fully up and running in the New Year, gives your customers online a terrific experience, and helps you generate more business at a critical time in the year.
While some businesses took their foot off the pedal over the festive season, the New Year sees things back up and running at full steam ahead, if not in overdrive. The post-Christmas chaos can place added pressure on your customer service teams, pressure that could result in issues that wouldn't necessarily arise in normal circumstances. We know that the last thing you want is for your customer service standards to be compromised, so it may be time to look for helping hand.

Enhancing their experience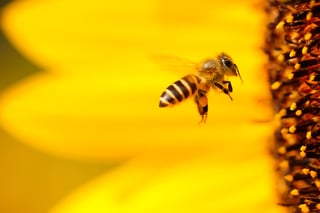 Managed live chat can help take the pressure off your customer teams at a time when they are excessively busy. At Yomdel, ourhighly trained operators are provided with specialist training specific to your company and business, they are able to answer queries without having to involve your team. This helps you to filter out any time-wasters but, more importantly, provide your customers with an instant method of communication that will make them feel valued, thus enhancing their experience with you.
During the New Year rush other methods of communication could involve long waits, and your telephone lines could become clogged, resulting in call holding times increasing. The longer you leave your customers on the line, the more frustrated they will become.
If you've ever waited on a call you will understand exactly what we mean; you watch the minutes tick by and, even if you were happy to wait initially, the longer you hear that hold music playing, the more sour the taste of your experience becomes.

Never miss a lead
"We always knew we may be missing leads when we were closed, but we hadn't fully appreciated the level and quality of the leads we'd let slip through our fingers. Yomdel capture significant volumes of enquiries for us. They are really professional and offer our customers a fantastic service that results in exceptional leads. Long may this continue!"
Mark Cooper — Partner, Coopers Residential.
We want to help you eliminate or dramatically reduce any barriers to communication with you, and quickly. You know that the quicker you jump on a hot lead the more likely you are to convert it. Not only does live chat speed up your communication process, but our operators know how to tease out those nuggets of information that can prove fruitful.

Receive qualified leads
With our live chat helping you to generate leads that are qualified, we're also assisting in streamlining your customer service, making it more effective and efficient. What's more, we will ensure that the qualified leads generated through live chat will be with your team within 15 minutes.
"As a financial institution, we require knowledgeable, compliant and professional live chat engagement, and Yomdel does just that. The leads are strongly qualified, and the level of attention to detail and skills shown by the team has been excellent from the start." Natalie McLeod — Senior Digital Marketing Executive, Close Brothers Invoice Finance.
Live chat is not just for the New Year, it can help you take the sting out of any of your busy periods and most importantly, it also has a profitable impact on your business.

Yomdel is proud to be the pioneer of truly intelligent managed live chat in the UK, offering the best live chat experience that significantly improves an organisation's website lead generation, converts customers into fans, and which also adds significantly to its clients' bottom lines.
For more information, please visit www.yomdel.com or email info@yomdel.com
Photo by Boris Smokrovic on Unsplash