Posted by Andy Soloman - 14 March, 2014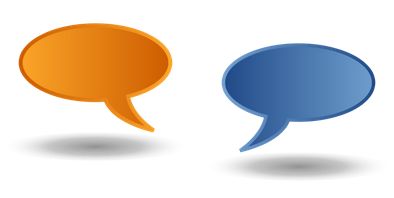 Live chat is a fantastic way to drive online engagement, improve customer satisfaction and ensure strong conversions keep rolling in, but it can also cause problems.
We all know that if you wish to keep the lights on in your ecommerce business while you are sleeping then live chat is a massively successful solution, but it is in that very success that live chat problems can lurk.
When people come to us at Yomdel and ask about the pitfalls, we will advise them to take heed of these four problems if they wish to keep their live chat service as cutting edge as possible, consistently delivering strong conversion rates and driving sky-high customer satisfaction.
1. Too many visitors and too many chats
Success breeds success. You may have started as a boutique ecommerce business, but you have grown. Since launch you have been determined to make your website as cutting edge as possible. It is fully SEO'd, and has a carefully tested customer journey. You have great content, both in terms of product descriptions and delivering interesting blogs and videos. You are all over social media. Your Facebook page is harvesting fans, Twitter followers are highly engaged and your brand is emerging as a great example of best practice.
You have live chat on your website. When it was just a few people clicking to chat you mostly managed to respond, and you tried to remember to always turn off chat when there was no-one in the office.
But, for all the good things you have done, you underestimated the impact live chat would have on your transactions, and you now have live chat problems. The volume of live chat requests has become unmanageable. For all the good that live chat can do, get it wrong and your customers will quickly become dissatisfied. Response times need to me measured in just seconds, miss that and you miss the customer. Worse, they may go away and never come back. Worse still, they may then share that bad experience across social media. Don't not bargain away customer satisfaction, the results, as we all know, can be dire.
2. Live chat operators are unable to answer questions
Having experienced live chat agents ready and waiting to serve customers 24/7 is only part of the solution. The live chat operators must be well trained, be friendly and able to skillfully resolve each and every query that is thrown their way. Afterall, if they make a mistake, or worse, if they deliberately give an incorrect response or lie, you run the risk of losing a customer for life. Your reputation is one of the most important assets you have in the digitally connected world, do not gamble it away. There are companies out there claiming to have experienced live chat agents that will promise the earth at rock bottom prices. You think you may be getting a bargain, but the reality couldn't be more different.
If you are going to work with a supplier for your live chat services, make sure they are ready and willing to be a genuine partner for growth, that they engage with a process of continuous improvement, and that your live chat agents are well trained. As with anything in life, with live chat operators you get what you pay for so don't make a decision based on price alone. If
3. Live chat Problems From Not Properly Training the Operators
It would be wonderful to think that live chat operators could just sit themselves down and then be able to immediately answer each and every query thrown their way. They will not. Preparation and training of agents is a joint activity between you and your live chat partner. If you have a good set of frequently asked questions on your website then those will form the basis of the knowledge bank used by the live chat operators. But much more is needed. You need to work with your live chat supplier to identify questions asked via your customer services channels. What are people saying in emails? What kind of queries do you get by phone? And then there is ensuring that the tone of voice and brand values are upheld. Time spent setting up the service will be time very well invested. Remember, sky high customer satisfaction has to be earned.
4. You Get Too Many Great Leads
It may surprise you that probably the worst live chat problems can include generating too many leads and queries. If you want to keep customer satisfaction rates high, one of the great benefits of live chat when compared to email is the immediacy and the expectation from the customer that they will get their questions answered there and then. It is the reality that live chat agents won't always know the answer to a specific question. In those instances they will be able to act as a fantastic source of well-qualified sales leads.
And there's the rub. Take the example of one online clothing retailer. They were selling around the world, and about 75% of all chats on their website took place outside of normal working hours. Every morning the small team at the retailer would come in to work to be faced with another pile of great leads, complex questions and other queries. On top of their existing day jobs they were struggling to fulfill the requests. In turn it meant they couldn't always match expectations of a response within a short period of time. It was a case of too much of a good thing.
Related articles