Posted by Yomdelier - 24 March, 2016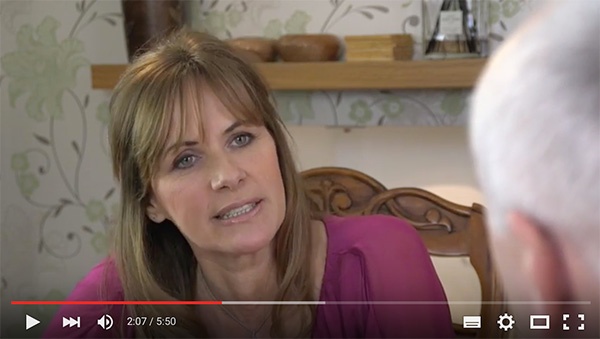 At Yomdel we frequently hear from our clients such as EweMove on how leads generated by our live chat service have converted into significant chunks of business, but we rarely hear much from the web visitor on the other end of the chat. Yes, we see the usually excellent post chat feedback, but it is always good to see what happens next after our client has secured the business.
Glenn Ackroyd, the head shepherd and co-owner of the rapidly growing and award-winning UK national estate agency franchise, EweMove (they of the cartoon sheep), got in touch to say their new brand ambassador, TV presenter Carol Smillie, had been chatting about EweMove with Paul Ward, a Yorkshire-based property developer and landlord. In the course of the interview, Paul told Carol that he first found EweMove online and a late night live chat managed by Yomdel had cemented his view that this was a company he felt he could work with.
And work with EweMove he did. Paul has signed loads of business over and to date he has instructed the company on six residential properties and said he had three more to follow.
Carol asked: "How did you find EweMove?"
"I sourced them on the Internet and I saw there was a live chat box and I just went on there and asked them about their service. This was at 10 0'clock at night, I got a reply from a real person and had a 20 minute conversation with them, which was really good," Paul said.
"And that's the whole ethos around EweMove in that they are available virtually any time of the day."
And the results then speak volumes.
"We sold six (properties), sold them very quickly and we were really pleased with what we got for them, happy with the price. Everything's going through smoothly.
The video follows below.