Posted by Andy Soloman - 03 March, 2020
The travel industry is no stranger to crisis management, and risks can take many forms. Be it earthquakes or a devastating tsunami, terrorism, ash plumes from volcanoes, pandemics, travel companies going bust or political upheaval.
While having comprehensive disaster management policies and strategies in place, the problem with events of this nature is they often happen suddenly, with no warning and can leave many thousands of people stranded in other countries.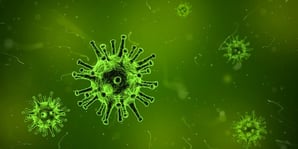 And as we are seeing this year, with the emergence of the coronavirus, or COVID-19, pandemic, tourists have found themselves suddenly quarantined on cruise ships, held in hotels for indeterminate periods, or barred from travel.
Of course, while governments need to protect their citizens, travel companies and tour operators have a duty of care to their customers. How businesses handle these situations can have a long-lasting impact not only on their economic well-being, but in how potential customers feel about the service and response they have received at a time when they felt vulnerable and in need of urgent support.
Crisis events in international tourism are likely to occur with increased frequency as the global economy becomes even more interconnected and inter-dependent. It makes sense to be prepared, and to use technology and the human touch in combination.
In a time of crisis, the strain on customer support teams to cope with sudden and massive increases in demand and enquiries is often too much. It leaves customers unable to get the information and support they feel they are entitled to, and makes them feel abandoned or ignored. But rather than just giving up and throwing service level agreements and key performance indicators out of the window there are immediate and cost-effective steps that travel companies can be take.
And the key message here? Don't make a crisis out of a crisis!
1. Carefully manage customer expectations
Never make promises to customers that you know you can't keep, but at the same time don't leave people in the dark not knowing what is happening. Establish a process whereby people are communicated to frequently, telling them as much about the situation as possible and offering practical advice and support.
2. Establish a 24/7 communication channels
Remember that your customers could be in time zones around the world, so you need to ensure you are able to support them at a time that is convenient to them. People will be feeling unsure, confused and possibly angry. Encourage contact from customers and set targets to respond very fast around the clock. A personal response to an email, social media post or via other channels will always generate fantastic customer feedback. Importantly it can also buy you time as you try to implement your disaster recovery plan.

3. Deploy a specialist outsourced 24/7 live chat team
Your customer services team is likely to be overwhelmed by people trying to call you, and in the absence of multiple channels the sudden spike in volumes is likely to leave you short-handed and, most importantly, your customers frustrated or even angry. Deploying a skilled disaster management live chat team can quickly give you the capacity and 24/7 cover you need. Live chat is incredibly cost effective, with live chat agents able to handle multiple conversations at the same time via multiple channels. What's more, your stranded or at-risk customers will love it.
4. Think integrated multi-channel to reduce load
These days you have multiple ways to contact people including live chat, SMS, WhatsApp, Messenger and Email. Regular communications will offer comfort and importantly you can use these platforms to seamlessly transfer people to the places where they can get immediate help and support.
5. Be human
Forget corporate speak, don't just push official statements, but offer empathy and emotional intelligence in your responses. Help people to feel loved and cared for and that you understand the predicament they face. People will all feel their situation is unique and that they are the most important person. You will know differently, that their situation is being shared by many others and that in your eyes everyone is important. But tell the person what they need to hear, that you understand their situation and that you are doing everything possible to help. Don't rush responses, or make people feel you have finished dealing with them. Be personal. It is a fact that when faced by understanding and empathy and practical responses, people are far more likely to go away feeling satisfied, even if their problem has yet to be resolved.
6. How would you feel?
If you are unfortunate enough to have your valued customers stranded abroad for prolonged or indefinite periods, think about how you can also help them alleviate the tedium. Just imagine being placed in quarantine or self-isolation for a couple of weeks. Maybe host competitions, or perhaps even offer access to fun online resources or even a streaming video service. People will be bored, and it is the little things they will remember.
Maya Angelou, the American civil rights activist, may have said it best:
"They may forget what you said, but they will never forget how you made them feel."
Yomdel has multiple solutions, including a rapid deployment emergency response live chat team that can be operational within 24 hours. Want to find out more? Get in touch with us now.
REMEMBER: Don't make a crisis out of a crisis